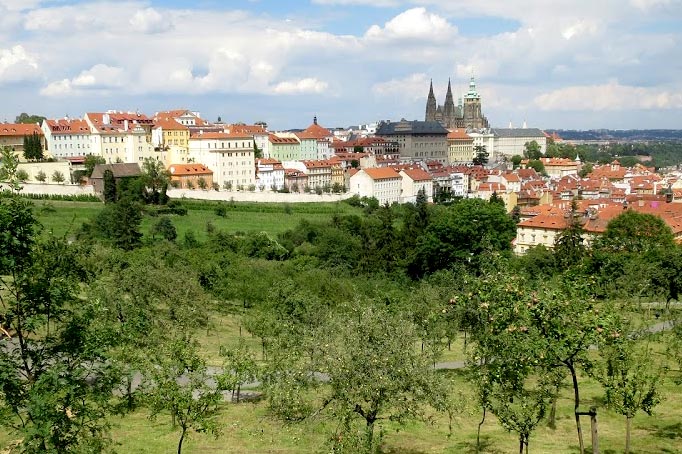 Prague: Off the Beaten Path
I was born in Prague and I love my hometown. During the decades of my life in Prague, I have gathered a lot of experience and knowledge about my birthplace. I am a licensed guide of Prague and I have a master's degree in art history. However, I am not going to give you lengthy lectures on history and art. I would simply like to help you enjoy your stay in Prague and share with you some tips that you will not get from a traditional tourist guide.
Do you want to experience Prague throught the eyes of a local?
I'm sure you will enjoy my favourite spots – romantic places, not crowded with tourists, scenic views, parks, local pubs and cafés. I'll be happy to recommend you hidden historical gems, new city neighbourhoods pulsating with daily life, good non-touristy places to eat & drink, shops and best local events.
meeting place / by arrangement
start / by arrangement
duration / 3.5–7 hours
HALF-DAY WALKING TOUR
(3.5–4.5 hours)
price for group of 1–2 people
CZK 2200 / EUR 95
charge for an extra (3rd, 4th, etc.) person
CZK 510 / EUR 22
FULL-DAY WALKING TOUR
(6–7 hours)
price for a group of 1–2 people
CZK 3000 / EUR 129
charge for an extra (3rd, 4th, etc.) person
CZK 700 / EUR 30
discount – child or student (up to 25 y.o.): CZK 120 / EUR 5 off